Why SAHM Web Design?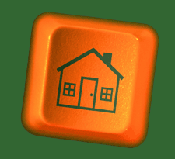 SAHM Web Design is a small, single person, operation that grew out of developing and maintaining websites for local businesses and organizations.
I am a Stay at Home Mom (SAHM) who is passionate about helping small businesses, non-profits and charities create clean, crisp, well-crafted websites to help them increase their customer base and donations. The websites I design display well on desktops, laptops, tables and phones to answer today's need for responsive design. I firmly believe you should not have to pay thousands of dollars to have and maintain a web presence, nor should you have to settle for a generic website that looks like every other site. Because I work from home and I work quickly and efficiently, using WordPress as a platform, I am able to provide you with a quality website at a price you can afford.
With almost 30 years of experience in the computer industry, I can offer you a range of services, including but not limited to:
I offer custom solutions to create and maintain your business or organization's web presence at prices affordable for you.