Website Design
Website design and implementation is the crux of my business. I offer custom solutions for your website design and development needs, providing as much service as you require including but not limited to website design, content creation, photography and artwork resulting in clean, crisp, appealing websites. I design websites to your likes and preferences customizing the look and feel, not forcing a "canned" package upon you.
Help Your Customers Find You
A firm believer in form should follow function, I design sites that provide the necessary information your customers need in an easy to find fashion. Furthermore, all the websites I develop adhere to current standards to increase your search engine optimization (SEO). I work with you to ensure your website provides search engines with the information they need in order to index your site correctly and advantageously.
Easy Access via Desktop, Laptop, Tablet or Phone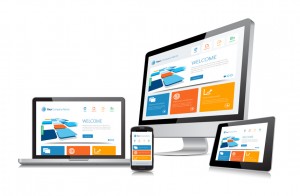 Today, it's imperative that your site look good not only on a desktop but on a phone or tablet as well. Furthermore, the days of maintaining a mobile site and a normal site are over. You shouldn't have to pay for two versions of your site nor worry that your information is up to date on both sites. I design websites using responsive design, allowing one website to render fully and completely no matter the platform.
Why You Need a Website
In today's world, even if you do not use the web to conduct business, you need a presence to not only provide information to potential customers but also to confirm a level of legitimacy that fly-by-night businesses do not have. You do not want to lose a potential customer because they could not find you on the web. Even if you only have a one page website, you need a presence.