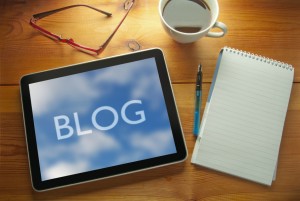 Whether your a business, non-profit, charity or an individual who wants to simply share ideas, I have a blogging plan that will work for you.
Integrated Blogging for Your Business
Sometimes it feels like everyone has a blog these days on topics as varied as style, technology, food and travel. Yet it is undeniable that a well-maintained blog helps to draw traffic to your site and your ideas, acting as a magnet to build a community and a customer base. Furthermore, search engines love fresh content and will reward sites with blogs that are updated regularly so these definitely act as a great marketing tool.
Too often though you will find small businesses, non-profits and charities that maintain blogs separate from their main website/domain which doesn't help to draw traffic. Often times, these blogs are not updated regularly and the responsibility falls to one over-worked member of the organization. By integrating a blog into your site you can:
Draw traffic through fresh content
Allow comments and reply to them, building a community around your website, investing customers and donors in your success
Automatically update your social media accounts when fresh content is added
Allow for multiple "authors" on one blog, allowing you to share the load of adding fresh content among multiple departments, employees or even volunteers.
Individual Blogging
Traveling and want to share your experiences with your friends or family but don't want to do mass emails or repeat your story over and over again? Love to cook and have recipes to share? Do you like to read and want to make recommendations of books to your friends? What about share your thoughts on movies? These are just some of the many topics you can cover in your personal blog. Afraid though of the technical side of things and not sure where to begin? For a small one time fee, I can set up your blog for you using WordPress and even host your blog for much less than most of the major sites will charge (e.g. WordPress.com charges $99-299 a year for this service). Furthermore, I can help with any technical issues that may arise. You write, and leave the technical mumbo jumbo to me!